Have you ever watched an ad that's pulled at your heartstrings, or seen a post on social media that you've shared with your friends? That's the power of finding your brand's voice and tone.
The tone of voice is how your brand's personality comes through in the content you write and the words you speak. Everything from the microcopy on your packaging to the wording in your emails needs to be guided by your brand's distinct tone of voice.
Focusing on the tone of voice helps make your brand more human and can make you stand out in a busy market. 65% of customers say they are more likely to choose brands that feel like they care about them and have an emphatic link towards.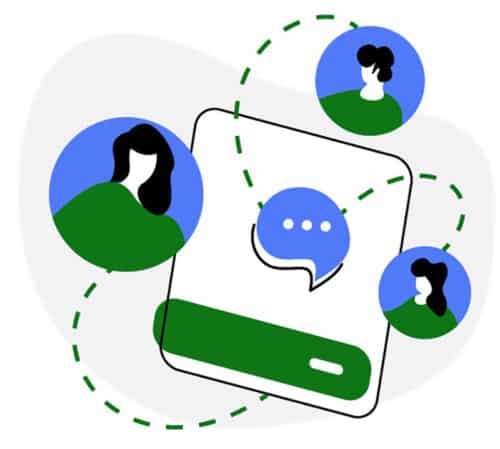 For an example of a brand that gets its tone of voice bang on, consider Innocent. While there are several smoothie businesses in the market, Innocent has a quirky, funny, and playful manner that resonates with its customers.
Get your tone of voice right, and you'll find your target audience truly connects with your brand. Get it wrong, or use it inconsistently, and you run the risk of prospective buyers turning away.
If you're wondering what tone of voice is the right one for your brand, we've put together this guide to help.
Is there a difference between voice and tone?
Yes. Your voice is your brand's personality, but your tone may change depending on the circumstances.
As an example, imagine a customer is not happy with your product or service and has sent in a complaint. While you'll still be using your brand's voice to respond to the complaint, your tone will be different than if you were posting a promotional message on social media.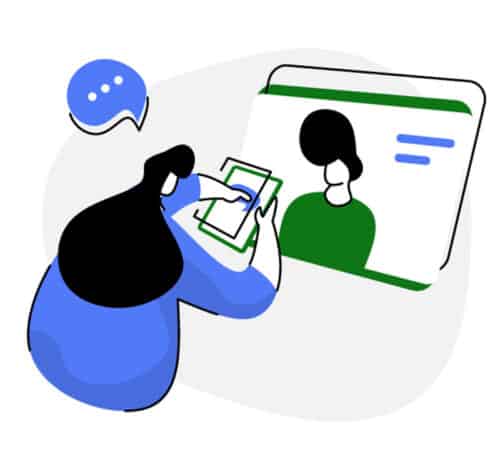 Similarly, you will probably use a different tone talking to your company's Managing Director or CEO then you would a close colleague in your department.
Finding your brand's voice and tone
It's essential to identify your brand's tone of voice as early as possible. Ideally, you should be working it out while you design your other branding.
Think about your target audience
The first thing to do is to identify your target audience. Having a buyer persona to hand will help you work out how best to relate to the people who are most likely to buy your products and services.
Take Nike for instance. Their target audience is athletes and people who are interested in sports. Nike has a very motivational and encouraging tone of voice – think of their famous tagline: 'Just Do It.'
If you're stuck, the twelve brand archetypes may help. Devised by famous psychologist Carl Jung, these archetypes can help brands determine a personality and subsequently, a tone of voice.
Is your brand more of a hero, a rebel, or a caregiver.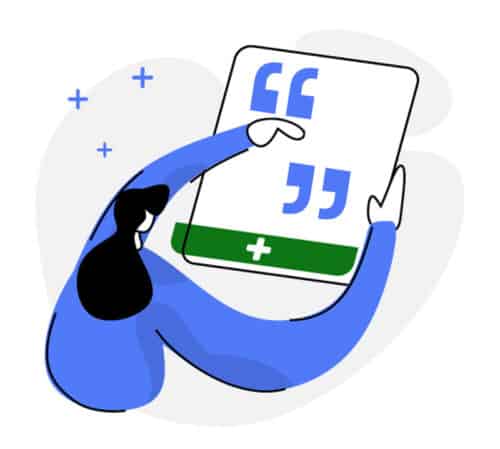 Consider your values
Your values need to align with your brand design, and your tone of voice is no exception.
Think about your corporate values and how they will affect the way your brand speaks to customers. For example, if one of your brand values is integrity, you will want your tone of voice to be honest and realistic. If you are passionate about your industry, make this enthusiasm shine through in your copy.
Still, need a little help?
If you're still not sure what your brand's tone of voice needs to be, ask yourself the following questions:
Is my brand more…?
Fun or serious?
Casual or formal?
Stable or dynamic?
Modern or traditional?
Mature or youthful?
Luxurious or economical?
Friendly or authoritative?
Download our Voice & Tone Template Guide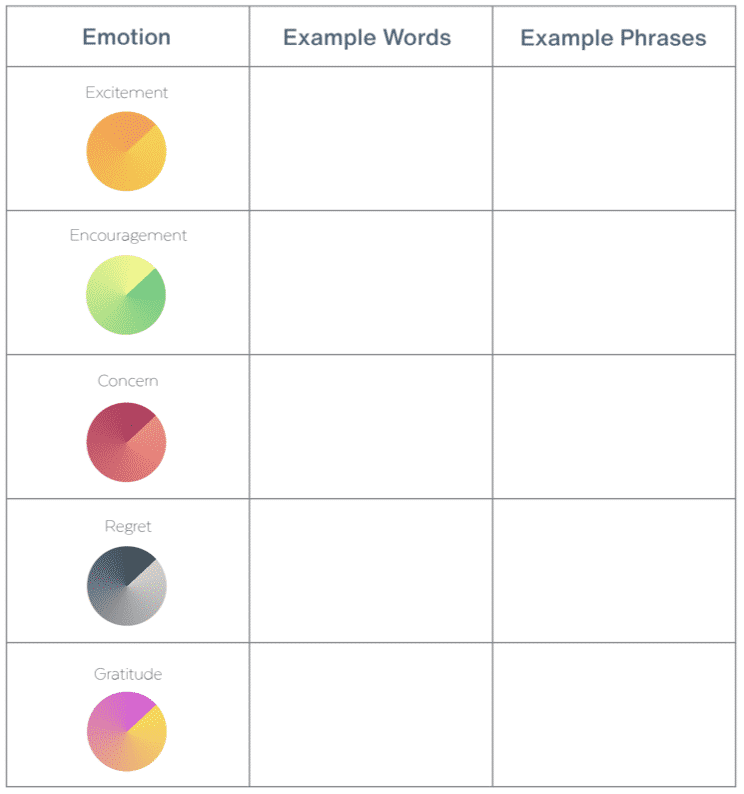 We have created a helpful PDF template that you can use to aid in picking what tone and voice you should implement to your brand.
Your tone of voice may change over time
As your brand evolves and changes, it may be the case your tone of voice changes too. This is perfectly okay.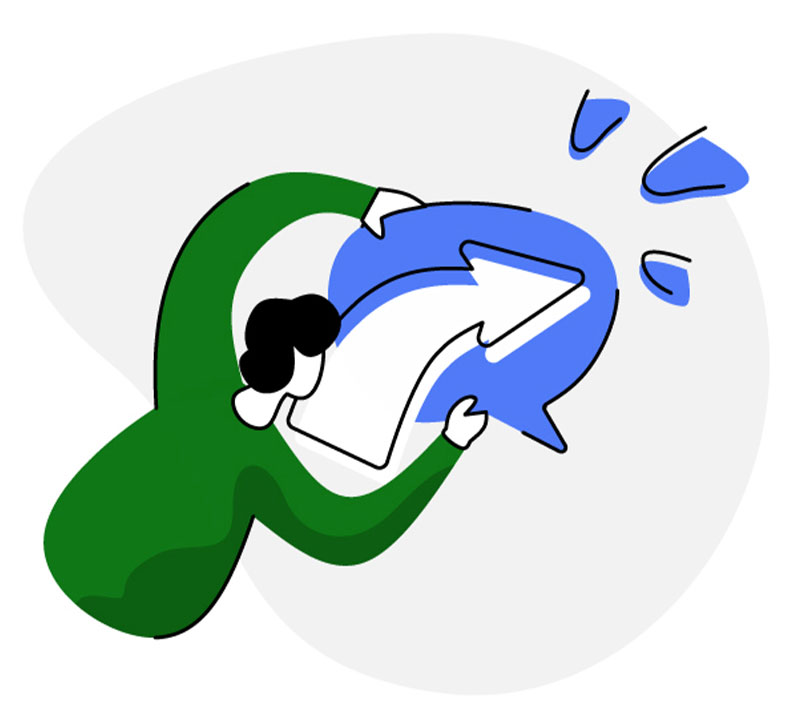 Take the example of Tektonika, a now-defunct online tech magazine. The magazine was initially targeted at millennials and had a witty, modern tone of voice. However, as the years went on, the magazine started to find a new audience of IT decision-makers. As a result of this, Tektonika changed its tone of voice to sound more authoritative and knowledgeable.
If your tone of voice does need to change, it's important to plan a thorough rollout to ensure consistency – more on that a little later.
Remember: What is right for one business may not be right for you
Your tone of voice should be unique to your brand. While it's fine to get inspiration from similar businesses, copying them outright isn't always the best plan.
Going back to Innocent, their distinctive tone of voice has been duplicated by many brands but has fallen flat. While the tone of voice works well with Innocent, it can seem disingenuous when used with other brands.
Even Richard Reed, the co-founder of Innocent, said in an interview: 'Will my long-term contribution to the species be that I was the guy who introduced really annoying body copy on packaging?'
Make sure your tone of voice remains consistent
Now that you've spent time and effort finding your brand's voice and tone, it's vital to ensure that everyone in your business, as well as any third-party agencies, uses it.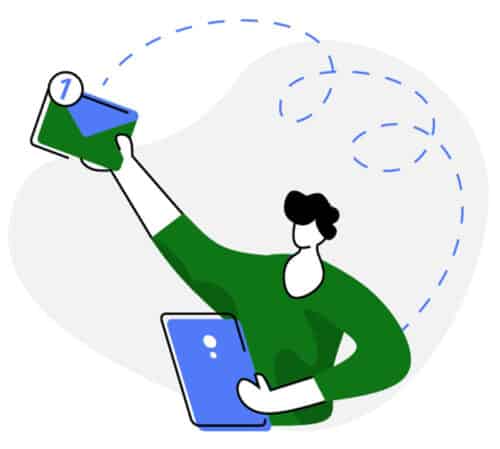 An inconsistent tone of voice can be as bad as not having a tone of voice at all. Customers expect reliability and dependability from brands, with 70% of people stating that consistency of branding is crucial to building loyalty and growing revenue.
The best way to ensure consistency is through a style guide. As well as detailing how to use your logo, typography, and brand colors, include a section on tone of voice.
It doesn't have to be lengthy. All you need are a few bullet points about what you want to achieve and some examples of content.
If you need a little inspiration for your style guide, Mailchimp has a great web page detailing its voice and tone.
To Conclude
Voice and tone are all around us – Finding your brand's voice and tone is vital in order to maximize the dialogue between your audience and your company and increase engagement.
It's a huge part of your overall brand image that can easily be overlooked or muted by talk of logos, packaging, and the likes. We hope this article has helped you better understand voice and tone and the power it holds for a brand's image. Most importantly we hope the article helped you on your journey of finding your brand's voice and tone. If you are interested in learning more about branding, we have loads of awesome articles here.