A Graphic Designer creates everything from brands, logos, advertisements, packaging, and everything in between, but what is graphic design? It's easy to assume that graphic design is just the act of creating pretty things, or worse yet; "so you just draw?" However, it's soo much more than that.
Whether you're interested in taking graphic design as a career path. Or a worried parent who doesn't quite understand what your child is studying at college. This article will help you get a better understanding of what is graphic design, and how to become a graphic designer.
What is Graphic design?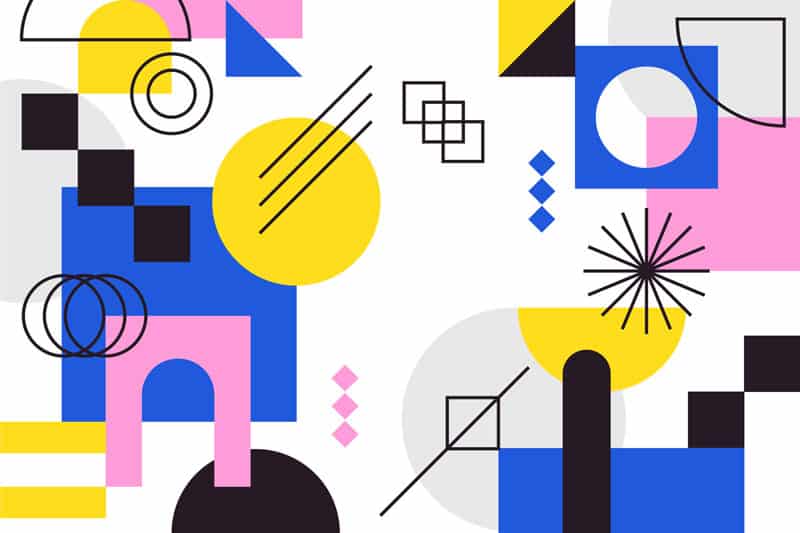 Graphic design is the art and practice of communication of ideas through visual design.
Designers combine creative skills to design graphics that communicate an intended message. This can be for commercial, political, institutional, social, or decorative purposes. In simple terms, graphic design is the act of communicating visually.
Graphic design is one of the most highly sought-after skills in the business world because of its importance to business branding.
According to a report released by bluecorona, 73% of companies invest in design to differentiate their brands. The graphic design industry is worth around $45.8 billion globally as of 2021 according to, IBISWorld.
As the famous old saying goes, 'A picture is worth a thousand words.'
In graphic design, different components must work together to create an overall impression. Firstly, a graphic designer must understand their audience. Then create visuals that will entice, inform, and engage the targeted audience. All whilst using the right choice in layout, color, tone, shape, etc.
Graphic design principles
Think of graphic design principles as the commandments of great design. Principles apply the idea of design to the development process. The principles of graphic design, guide the overall direction of a project and aid the designer with creating.
There are many principles in graphic design, some of which are:
Balance
Contrast
Emphasis
Movement
Proportion
Rhythm
Hierarchy
Repetition
Unity
Pattern
Variety
White / Negative Space
It's important to note that rules are made to be broken. Going against the grain can create amazing unique results. Having said this, a graphic designer must first truly understand all the principles of graphic design, before consciously making the decision to go against it.
Different types of Graphic design
Graphic design is a broad multi-faceted field, that requires highly developed skills in different areas. It assists brands in communicating their purpose with images, text, media, and other useful tools. Some of the most popular types of graphic designs are:
Website design:
Website design involves the development of website pages. As well as other graphic elements that make up a website.
User experience (UX) design:
Think of UX Design as the experience your user is left to experience when interacting with the design. The function should always take priority in UX design.
You'll need to think about balancing the design and usability to function if you're going to get the most out of UX.
User Interface (UI) design:
User Interface Design (UI Design), is the design of interfaces that a user interacts with. This can be anything from an app to a complete backend system.
Think of UI as the actual elements that the user is presented with to interact.
Motion design:
Motion graphic design involves the design and creation of moving graphics. Everything from animation to kinetic type.
Corporate design:
Corporate design refers to the visual elements of a company. Everything from brand identity, reports, and all other elements of a company's day-to-day business.
Marketing and advertising design:
The goal of marketing graphic design and advertising is to communicate and promote a company's goods, services or message, visually to get people interested in your brand.
Print / Publication Design:
Books, newspapers, magazines, and brochures are all examples of print design. Print designers work closely with editors and publishers to ensure that layouts, typography, and illustrations are perfectly balanced to give the best possible result.
Environmental design:
Environmental design is essentially graphic design aimed at solving problems of environmental, health, or safety concerns.
This goes beyond the design of an image, focusing on the context it will be used and how it should be used. Consequently, the goal is to make a message clear, concise, effective, and impactful.
Product / Packaging design:
Packaging design has never been more important to aid your product to stand out from the ever-growing crowd. Above all, it's about communicating the essence of the product to potential customers in a memorable manner that conveys the brand essence.
It should be considered as the first impression of your product the customer will experience. Think of packaging as clothes and the product as a body. We go to the gym to better our bodies (product). We wear clothes (packaging) to tell the world the personality or image we want to express.
Information design:
Information design is the art of sorting and designing data in ways that aid the reader to make sense of that information. As a result, efficiency and readability are key in information design. However, a perfect balance with attractive design is what transforms data into information design.
Career path in graphic design
With the disruption in digital technology. As well as the explosion of various design jobs. It may be time to consider a career in graphic design.
Graphic design is a broad field with various entry points. It's something you can study in college or online. You can gain experience through practice, and apprenticeships/ internships.
There are several specialized career paths in graphic design. The most common jobs are:
Graphic Designer
Digital Marketer
User Experience (UX) designer
Web Designer
Art Director
Creative Director
Communications Director
Interactive Designer
Visual Design Studio Manager
According to statistics released by BLS, the demand for graphic designers globally is expected to grow by 7% during the 2012-2022 decade.
Popular tools
Adobe Illustrator, InDesign, and Photoshop are industry standards and are important to learn. Designers should also consider becoming familiar with web-based applications such as Inkscape. Cheaper options like Canva or Gimp are also possible tool routes.
Some applications may be great for professional graphic designers, while some are good for beginners. The most important thing to know about picking software is that it should be compatible with the type of design you'll be creating.
For example, if you're interested in kinetic type, InDesign is pretty useless. Instead, you should learn Adobe After Effects. Having said this, never forgot the most important tool; a sketchbook and pen. This should always be #1.
Conclusion
Graphic design is a visual language, one that communicates a message and not simply something that looks 'cool'. It's much more than just creating images.
If you want to build fantastic designs that create a lasting impression. It is important to understand your audience and research what they like. It takes creativity and skill to produce something beautiful and meaningful.
The next time you look at a design, remember that it was created by someone that took great care in understanding the result and putting it into form.