It's that time of year again! Pantone just released their color of the year; Very Peri: Pantone Color of the Year 2022. Spoiler alert… it's an absolute stunner!
Very Peri: Pantone Color of the Year 2022
Being a completely new Pantone color custom created for the very purpose of being the color of the year. Very Peri derives and evolves from Periwinkle, it brings a sense of hope and inspiration. A phoenix rising from its ashes, something new, different, and exciting visible on the horizon.
A carefree, confident, and daring curiosity that animates the creative spirit with intrigue. Very Peri helps us to embrace a positive outlook for the future ahead. Offering deep roots from nature; lilac, lavender, and periwinkle plants offer a calming sense during a chaotic time.

Very Peri Color Values
If you wish to use Very Peri in your designs, these color values will aid you in your project to get the right color.
Pantone
PANTONE 17-3938 TPG
RGB
102, 103, 171
CMYK
40, 40, 0, 33
HEX
#6667AB
Very Peri Pantone Palette Exploration
As well as releasing the color of the year, Pantone has been lovely enough to create 4 different unique color palettes. With different moods and personalities to aid designers to make the most of Very Peri in their designs.
Balancing Act
Balancing Act is a complementary palette of color. The natural balance of warm and cool tones supports and enhances each other, all whilst allowing Very Peri to shine in all its glory.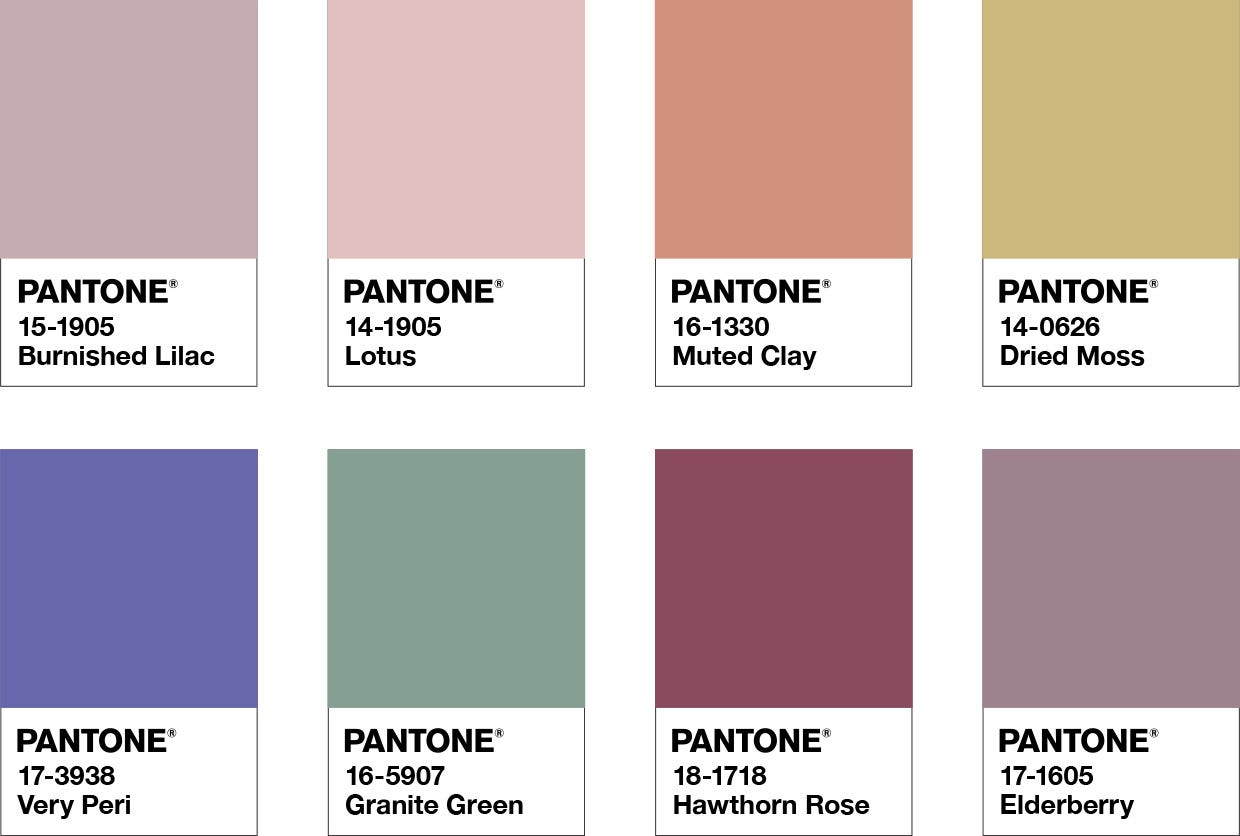 Wellspring
A harmonious blend of nature-infused shades, Wellspring highlights the compatibility of holistic natural colors with the color of the year Very Peri.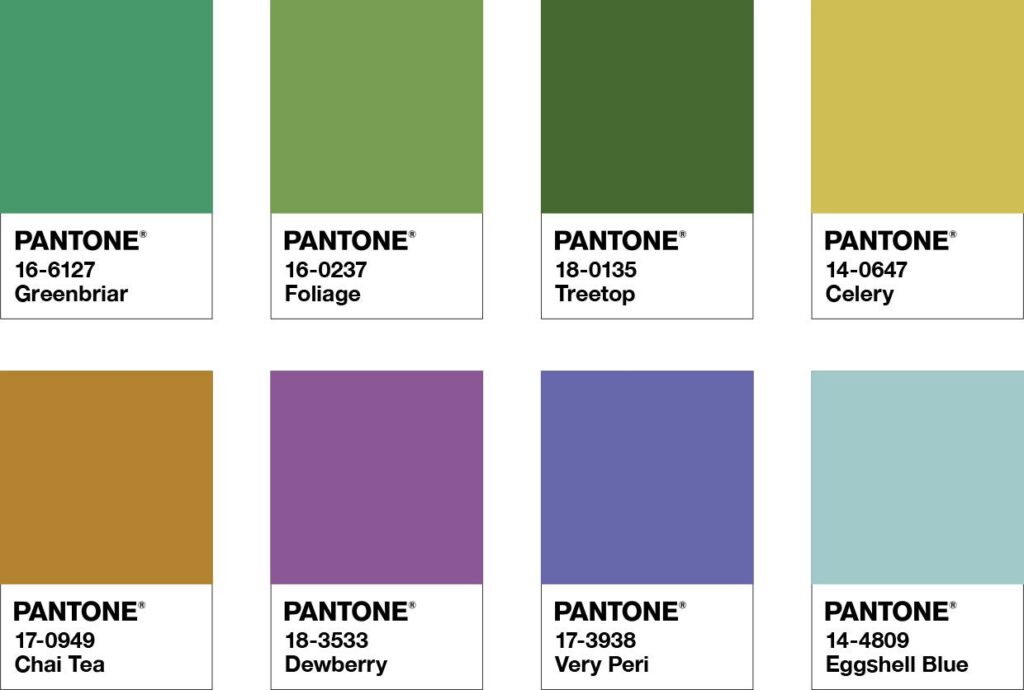 Star of the Show
A palette of classic neutrals with an essence of elegance and understated stylishness. This color palette compliments and allows Very Peri to explode through with personality and contrast.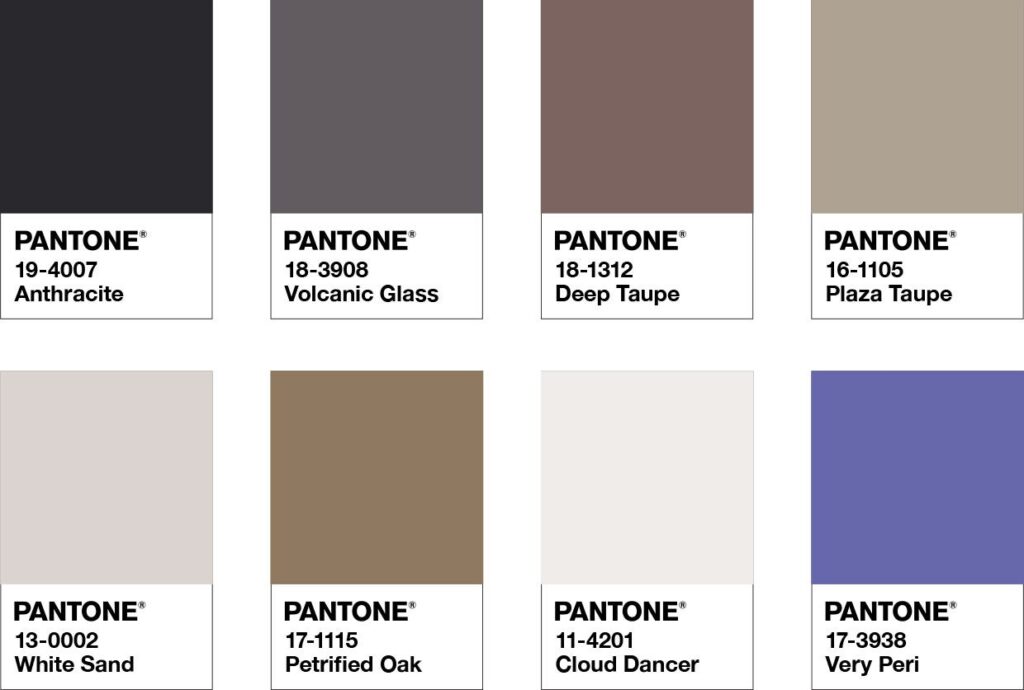 Amusements
A joyous, eccentric, and whimsical color story of irrepressible fun and spontaneity is amplified by the carefree confidence and joyful attitude of Very Peri.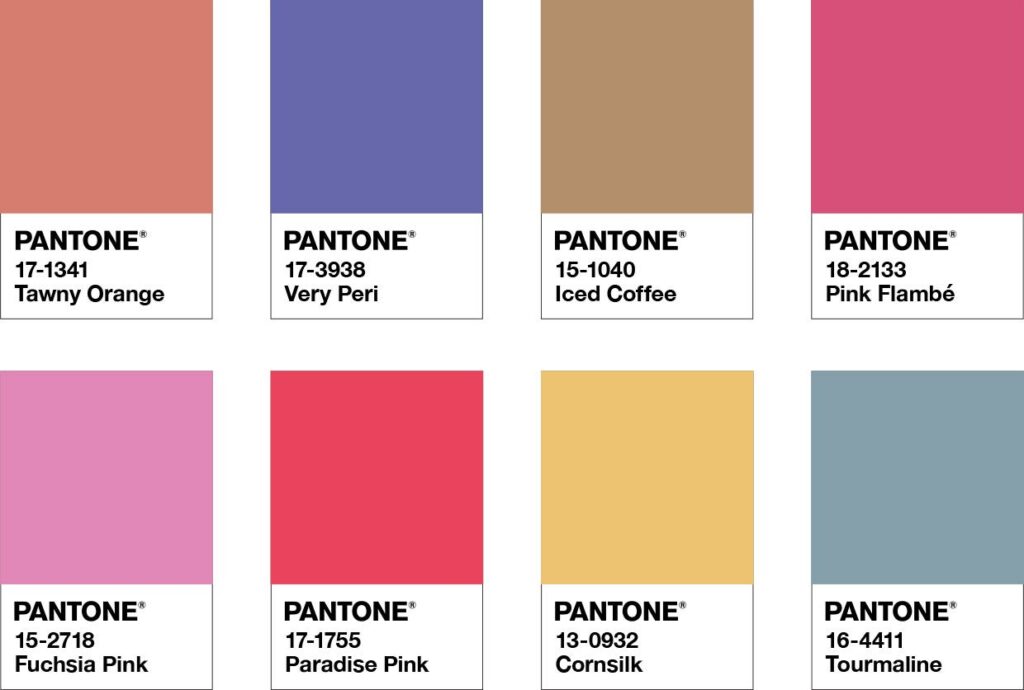 Past colors of the year
Take a colorful journey through the current century. Each previous Pantone color of the year is listed below, dating back to 2000.
PANTONE 17-5104 Ultimate Gray

PANTONE 13-0647 Illuminating

PANTONE 19-4052 Classic Blue

PANTONE 16-1546 Living Coral

PANTONE 18-3838 Ultra Violet

PANTONE 15-0343 Greenery

PANTONE 13-1520 Rose Quartz

PANTONE 15-3919 Serenity

PANTONE 18-1438 Marsala

PANTONE 18-3224 Radiant Orchid

PANTONE 17-5641 Emerald

PANTONE 17-1463 Tangerine Tango

PANTONE 18-2120 Honeysuckle

PANTONE 15-5519 Turquoise

PANTONE 14-0848 Mimosa

PANTONE 18-3943 Blue Iris

PANTONE 19-1557 Chilli Pepper

PANTONE 13-1106 Sand Dollar

PANTONE 15-5217 Blue Turquoise

PANTONE 17-1456 Tigerlily

PANTONE 14-4811 Aqua Sky

PANTONE 19-1664 True Red

PANTONE 17-2031 Fuchsia Rose

PANTONE 15-4020 Cerulean Blue

Conclusion
What's your opinion of Very Peri? We personally at Savvy little Pixel are very excited to welcome a brand new Pantone color. Especially one with soo much personality.
Each year Pantone's color experts at Pantone comb the world looking for new color influences. These include the entertainment industry including films in production. Traveling art collections and new artists, fashion, all areas of design. As well as popular travel destinations, as well as new lifestyles, playstyles, and socio-economic conditions.
Compared to last year's double feature, (that in our humble opinion was a slight letdown…) Very Peri, is a breath of fresh air. Great job Pantone.