What is a brand positioning statement and how to write one? Think about which car manufacturer is the most dependable, or which fast-food chain serves the tastiest burgers.
The answers that come into your head are likely to be those brands with the strongest positioning in the market.
Suppose you're looking to adopt a similar strategy for your business. In that case, the best place to start is with a powerful brand positioning statement. But what is a brand positioning statement and how to write one?
In this article, we will look at what a brand positioning statement is, the benefits of having one, and how to write a punchy positioning statement of your own.
What is a brand positioning statement?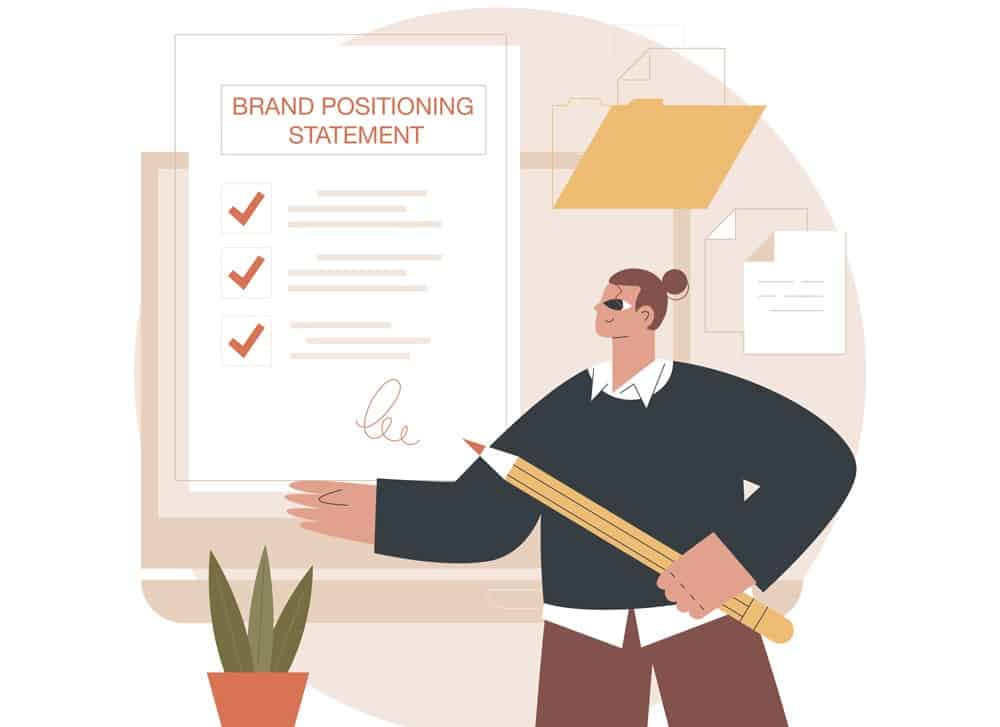 A brand positioning statement is a concise statement that details:
What your brand does
Who your brand's target audience is
How your brand solves your target audience's problems
What sets your brand apart from your competitors
Think of your positioning statement as a blueprint to help your company determine its marketing strategy for the products and services you sell.
A brand positioning statement should always be:
Brief. A brand positioning statement only needs to be a few sentences long
Internal. Your brand positioning statement is there to help your team create public-facing communications
Timeless. Your marketing campaigns will change over time, but your brand positioning should stay the same unless your business significantly changes direction
For an example of a solid brand positioning statement, take Nike. The sportswear brand's positioning statement is:
For athletes in need of high-quality, fashionable athletic wear, Nike provides customers with top-performing sports apparel and shoes made of the highest quality materials. Its products are the most advanced in the athletic apparel industry because of Nike's commitment to innovation and investment in the latest technologies.
This brand positioning statement is good because:
It says what the brand does (manufacture and sell sports apparel and shoes)
Shows who Nike's target audience is (athletes)
It covers how Nike solves their pain points (by providing high-quality products that help athletes perform)
Says how Nike is different from its competitors (it is committed to innovation and the latest technologies)
You can see how Nike's brand positioning statement influences its other brand communications including:
Tagline ('Just do it')
Mission statement ('To bring inspiration and innovation to every athlete in the world')
Recent anti-racism campaign (#UntilWeAllWin)
Why a brand positioning statement can be of benefit to your business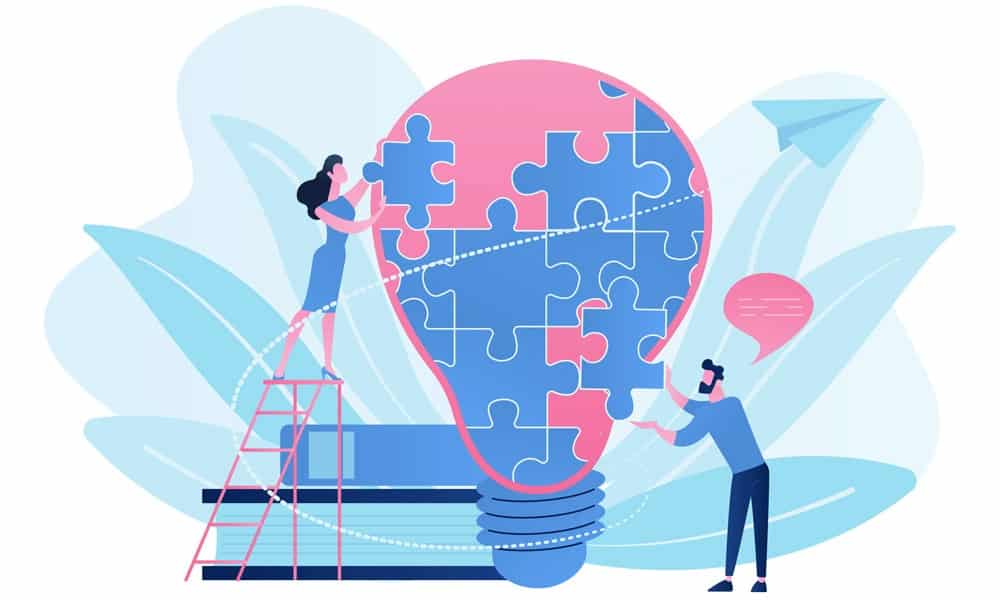 We've looked at what a brand positioning statement is, but how can it help your business in both the short and long term?
A brand positioning statement gives you consistency. If all your content, from your blogs and brochures to your imagery provides a uniform message about what your business does, your message is more likely to resonate with customers.
Presenting a brand consistently across all your marketing platforms can increase your revenue by up to 23%.
A brand positioning statement can save your business time by quickly helping your sales and marketing team create content. Not only this, but you can give your positioning statement to third-party agencies, like web developers and PR agencies, to help them understand your organization.
Finally, a brand positioning statement helps you understand your brand better. By giving you a baseline statement about what your business does, you'll always be able to represent your brand in the best possible way.
How to write the perfect brand positioning statement
Whether you want to create your business's very first brand positioning statement or give your existing one a bit of a tune-up, we've put together a short guide to help.
A good brand positioning statement covers four things:
What a brand does
This may sound a little obvious, but it's important to reiterate what industry your brand operates in. If you have a clear indication of what vertical you work in, this will flow down to your prospective customers.
Who a brand's target audience is
This is the primary target audience you market your brand to. If you don't know who this is, it's an excellent time to carry out some customer research and create a buyer persona
How a brand solves your target audience's problems
Your target audience will have a problem that they need to solve, whether it's to save time, make more money, or boost their skillset. How will your brand benefit them?
What sets a brand apart from its competitors
Your target audience could easily buy from your competitors instead of you. Here, you can define your unique selling point and why it gives your brand the advantage.
Let's put this all together for a fictional sustainable airline called Greenwings. This is how their brand positioning statement could sound:
Greenwings is the airline of choice for eco-friendly travelers in the UK. We provide relaxing, sustainable air travel across the world, offsetting our carbon footprint by planting a tree for every passenger that flies with us.
This brand positioning statement covers all four points, in just two sentences.
Additional tips for creating a statement that really stands out:
See if you can find examples of brand positioning statements for other brands in your industry. This will help provide you with inspiration
Keep it simple. You want to stay true to your brand's core values
Be credible. Like the brand positioning statement above, if you promise to plant a tree for every customer, you need to deliver
Ask a colleague to read through it once you've completed your draft. Do they think it's an accurate representation of the business?
Don't panic if creating your brand positioning statement takes too long, or takes several drafts. This is a piece of content that you will use for a very long time, so it's essential to get it right.
In summary
If you want customers to see your brand as the fastest, best quality, or most affordable, a brand positioning statement will help you achieve this.
Take the time to craft a powerful yet straightforward statement you can use as the basis of all of your future branding.
Now that you know what a brand positioning statement is and how to write one, you may be interested in learning more about branding. We have a great article here that covers the topic in great detail.